BioMongol Foundation offers support to insect collecting expeditions in the country of Mongolia. BioMongol Foundation, invites enthusiast amateur and professional entomologists to collaborate in doing research in Mongolia.
The goal of the travels should be: research on insects, collecting insects, and publish results.
BioMongol Foundation can offer an increasingly expanding network, contacts to local drivers and guides, and be of help in organising collecting permits.
BioMongol Foundation is not a traveling agency.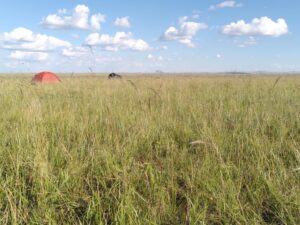 Upcoming expeditions
Mongolia insect collecting expedition May 2024 – Manchurian Steppe (open for participation)
In the far eastern corner of Mongolia, lies the province of Dornod. The area is rich in biodiversity, encompassing biological features from the Siberian taiga, Manchurian flora and fauna, and dominated by Central Asian steppes. Some of the largest remaining herds of Mongolian gazelle can be found in the region (source: https://en.unesco.org/biosphere/aspac/dornod-mongol) as well as the elusive Pallas' Cat, called Manul in Mongolian. Here you find huge lakes, shallow river systems, sand dunes, gently rolling hills and scattered mountains.
This area will be the highlight of the 2024 expedition, organised by André van Eck, and sparcely explored by entomologists.
This will be the most eastern located destination ever, and also the earliest in the season ever before. The plan is to start around mid May '24. As usual, the expedition lasts for three weeks.
Which is reason for high expectations regarding the entomofauna we can discover.
You can express your interest at the contact page. Maximum size of the group will be eight people.
Mongolian entomologists in particular are invited to contact the foundation.
If you can't join, but want to support this expedition, your donation (see contact page) is highly appreciated!